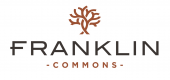 Your Review
Submit a Review

Resident Reviews
|Recommended: YesLove my apartment — The unit was very clean upon move in day and i was very impressed with the quality of the fixtures, appliances, etc. Because of this, I immediately felt comfortable and at home. The community is quiet and welcoming, and the staff is friendly and willing to help with any issues.
|Recommended: YesSatisfactory — Thought there was a snafu between the apartment I saw, applied for and actually moved into, I have grown to like it more and more as time passes. However, I think it's really imperative to be able to see the space prior to moving in to avoid any hiccups. All in all, it is still significantly better than neighboring complexes.
|Recommended: YesLove this place and the atmosphere — Spacious, maintenance is fairly fast. Staff is very professional. Well maintained grounds. Bit pricey though.
|Recommended: YesNo — No
|Recommended: YesNice property grounds kept up neat and clean — Maintnance not so well, seems like they dont have enough people to handle apartment maintenance 3 weeks without AC, I had to fix my own plumbing issue, not very responsive for my simple maintenance requests.
|Recommended: YesEverything is nice except the bathroom — The kitchen is extremely nice. The bathroom was face lifted in the renovated units. They used an epoxy paint on the tub and shower surround which is now bubbling and peeling. I do like that they replaced the vanity and toilet
|Recommended: YesNice first apartment — Nice first apartment. Keep clear of back end of property where there is no parking. Layout of the apartment is spacious.
|Recommended: Yes.. — It's okay
|Recommended: YesI love them property. Expensive though — Its a good location. Parking is sometimes hard to find. Pretty expensive
|Recommended: NoNice grounds, forgettable service — The upkeep of the grounds and renovated interior of the apartment are worth mentioning. But that's about it. Some of staff are full of excuses. Maintenance tickets go unchecked for months with no follow up. Office staff will say things like "well it's that time of year" for things that can clearly be fixed by any competent human. Don't get me wrong, I can do these things myself but I literally pay you to do some of these things. Some of these requests may not be a priority, sure, but I would think if this were you on my end waiting 3 months for a closest door swap because you were told not to do it yourself, you would be annoyed as well. Customer service goes a long way. A simple follow up and 5 minute conversation goes a long way. Especially when I'm paying 1500 a month and could go somewhere else when my lease ends
|Recommended: NoThis property looks good but the rents are very high. — Apartments are spacious and outside area is well maintained. But, the apartment rent is very high.
|Recommended: YesGreat first place — Since this is my first apartment, I don't have much experience. However, of all the apartments we toured, this was the only one that stood out as being open, spacious and a place we could really be comfortable. I would thoroughly recommend this place to anyone. In order to give a helpful review, here are about the only downsides I can think of -Parking. Parking is a huge issue for me, especially if I get back late in the evening. Don't get me wrong, there's always plenty of spaces available - but they might be a good long walk from your door. -Cost. This definitely isn't the most inexpensive place in the area, but then again it definitely isn't the cheapest place either. You get what you pay for, and you pay for what you get. -Maintenance. We've only had occasion to put in a couple maintenance requests, and they're not really critical issues, but there does seem to be a bit of a delay in response time measured more in weeks than days . It's possible they'd be more responsive to an actual emergency thankfully haven't had the opportunity to find out.
|Recommended: YesVery nice community and apartments — I really like living here so far, my apartment is very nice and spacious. Anytime I need something fixed the management office is right on it.
|Recommended: YesFantastic place to live — i moved here a month ago and i love every second of it. Everyone can agree the moving process is a pain, but Esmeralda and Melissa made this whole process a breeze. All of the staff is very professional, quick to respond, and absolutely happy to answer any questions you need. The community is full of wonderful people, kept very clean, not to mention there are a ton of amenities like the pool, fitness area etc. i would absolutely recommend anyone to move in to Franklin Commons